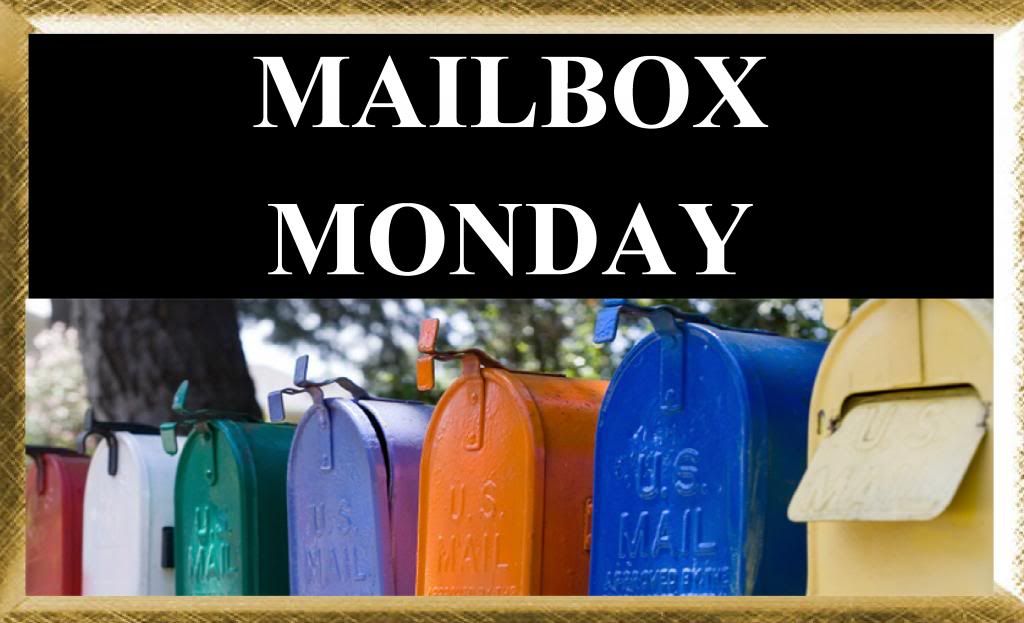 A Monday MEME blog hop organized by T B R to share books that are in your mailbox and you can hardly wait to read.
1) Follow T B R and I will follow you back

2) Grab the button or make your own.

3) Add your blog to the list.

4) Tell everyone what is in your mailbox :)
My book is Games of Fate by Kris Austen Radcliffe. Being a host for I.O. Book Tours, I requested this book to review. You can too!!!
The Book Blub:
Contains Adult Sexual Content and some violent imagery.
Rysa Torres misses information. Loses concentration. Her attention problems randomize her life but she pushes forward anyway, doing the best she
can—until monsters activate a part of her she didn't know she had. As visions of the future whip inside her head, Rysa realizes the truth:
She's a Fate. And she will set fire to the world.
All her options explode. Her family ripped away, what little control she had destroyed, Rysa is left with one choice: Will she die to stop the coming flames,
or will she allow the man and the dragon she loves to die in her place?
Games of Fate begins Fate ~ Fire ~ Shifter ~ Dragon, a new Urban Fantasy series with Strong Romantic Elements by Kris Austen Radcliffe.
Set in the open spaces of America, the series takes Rysa and Ladon—and Ladon's companion beast, Dragon—through a landscape punctuated
by unfamiliar creatures: Fates with the ability to see past, present, and future. Ghouls called Burners who devour with fire and acid.
Shifters who shape much more than their bodies. And two dragons who speak with color and pattern. It starts here, now, with one young woman's
fight against a burning future—and against the death of the man she loves.
Also available: Prolusio: Three Stories of Fates, Fire, Shifters and Dragons.
PROLUSIO: Contains some violent imagery.
Three short stories set in the Fate ~ Fire ~ Shifter ~ Dragon universe, Prolusio sets the stage for Games of Fate, also available now.
In Texas, a struggling rock star attempts a comeback. Fire, though, has other ideas.
In Wisconsin, Shifters do what they do best—anger a dragon.
And in Minnesota, a mother struggles to free herself from the bonds of a fate she cannot escape.
Here is the code so you can display all of the blog hop members:
<!-- start InLinkz script -->
<script type="text/javascript">
document.write('<script type="text/javascript" src=http://www.inlinkz.com/cs.php?id=255648&' + new Date().getTime() + '"><\/script>');</script>
<!-- end InLinkz script --></div>